Meet Our Dogs & Cats
Every dog and cat deserves its day! Meet the pets that we currently have for adoption!
If you are interested in adopting a dog, please complete our Canine adoption application.
If you are interested in adopting a cat, please complete our Feline adoption application.
If you have any questions, please feel free to email us.
See All Dogs Available for Adoption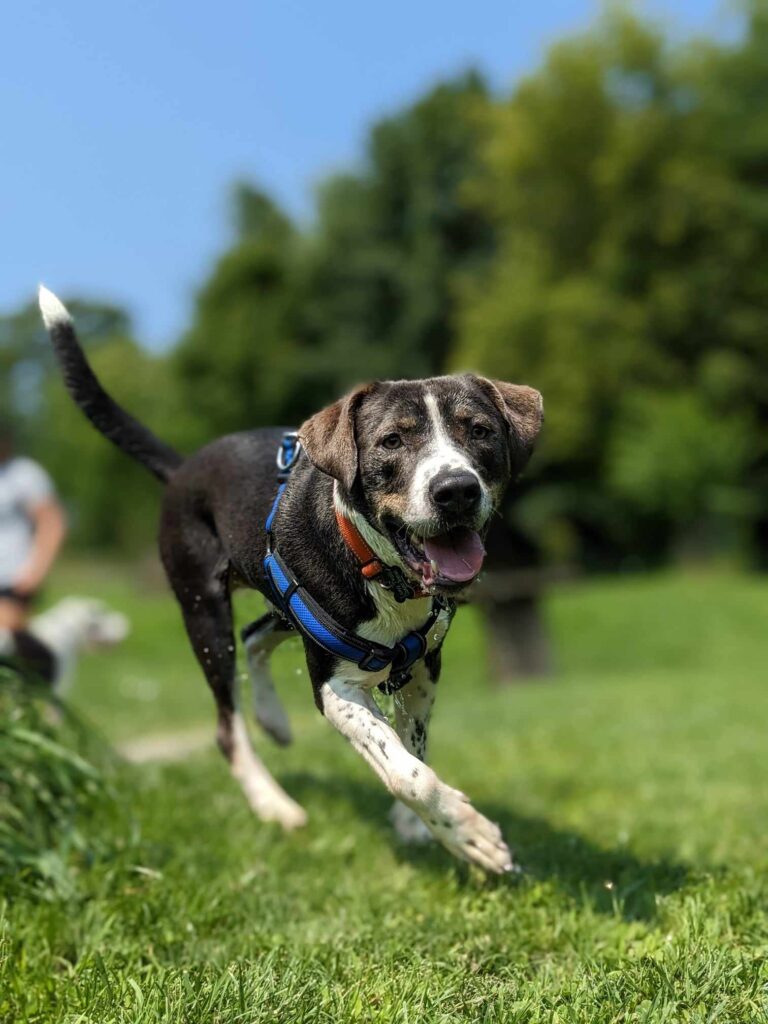 Additional Information
Male
Short Coat
Spay/Neuter
House Trained
Vaccinations Current
Dog Friendly
Cat Friendly
More About BUGSY
We're happy to introduce BUGSY as available to meet approved adopters! This very handsome, stocky 65 pounds guy is all tail wags when it comes to meeting people of all kinds! He is a happy greeter, has good social skills and always ready to say hi to anybody crossing his path. Bugsy is about 2 years old and has foundation manners and ready for a dog experienced family to build on those skills which is fun and easy with Bugsy… he's so eager to please, food motivated and smart! He already knows sit, down and roll over.
Bugsy is also pretty good on a leash, although there is room for improvement. He has earned free roam of the house so long as your house is tidy and no smelly shoes around. He is decent on recall and doesn't have the desire to roam far. One of Bugsy's favorite things? To splash around and play in the water! He's not the most graceful swimmer in the water, but he sure likes to have fun in it. There is no need for extra entertainment with Bugsy around. He is happy to join in any type of fun and games being offered. His antics and expressions are amusing, and his playtime can provide endless hours of laughter therapy for the entire family.
Bugsy gets along with other dog and dog savvy kitties. He can be strong, playful, and bouncy so another playful, larger dog would be an appropriate play partner. Smaller dogs may not appreciate his playstyle. Bugsy would also be fine and would enjoy being a spoiled singleton where he is the center of the families' attention. Bugsy enjoys being outdoors and an adventurous family would be ideal for him. Bugsy's not a high energy dog, but does need his outlet which could easily be followed with a good snuggle up session on the couch or stretched out on a bed. He certainly will be a good warming buddy in the colder months.
Bugsy is looking for his people. He is an "all about you" kinda dog. He is a tender-hearted guy and even though he's 65 pounds, he does not need strong handling, but rather a confident leader to coach him while learning new skills. He's ready to be that endearing, devoted partner with whom you enjoy thousands of adventures with.
Bugsy is being fostered in Charlotte. Please submit an application which will be forwarded to his foster family to be in touch.
https://longtraildogs.org/adoption-application/