Meet Our Dogs & Cats
Every dog and cat deserves its day! Meet the pets that we currently have for adoption!
If you are interested in adopting a dog, please complete our Canine adoption application.
If you are interested in adopting a cat, please complete our Feline adoption application.
If you have any questions, please feel free to email us.
See All Dogs Available for Adoption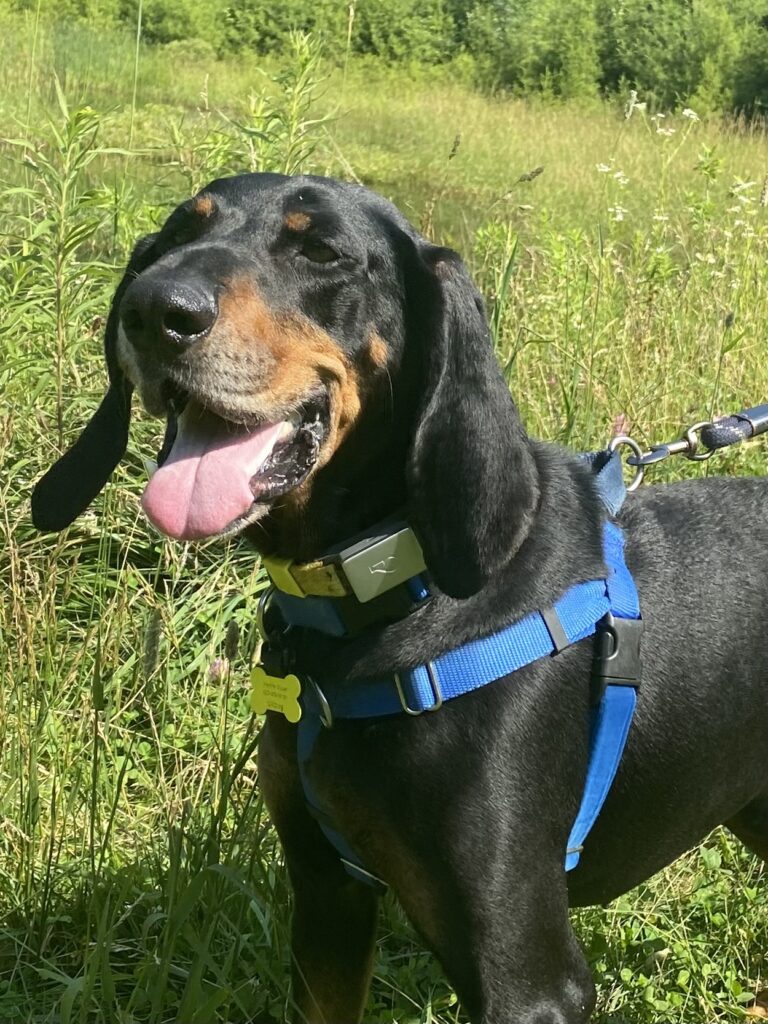 Additional Information
Male
Short Coat
Spay/Neuter
House Trained
Vaccinations Current
Okay With Small Children
Dog Friendly
More About Arthur
Calling all hound lovers! Arthur, our Black & Tan Coonhound mix, came all the way from an overcrowded shelter in South Carolina to find a family to love and call his own. While not suited for apartment living, Arthur would love a home with space and freedom of a fenced in yard to romp and play off-leash, nature walks, and sniffari adventures. Then he is quite content to lounge and relax for the rest of the day. Arthur has good house manners, has earned free run of the house, walks well on-leash, and would make a nice jogging mate. He would excel at tracking and scent games, or any outlet that puts his nose to work and satisfies his natural desire to search and find.
Arthur's super friendly and gentle temperament make him the ideal companion to join in activities with family and other canine friends (cats unknown 😼). Approximately 4 years old, 57 lbs, healthy, happy and ready to meet his lifelong family. If you are interested in meeting Arthur, please start by applying here
http://longtraildogs.org/adoption-application/
e-mail lisa@longtraildogs.org