Recently Adopted Dogs
These dogs have now found their forever homes. We have hundreds of wonderful adoption stories.
For more adoption stories, follow us on Facebook!
See All Dogs Available for Adoption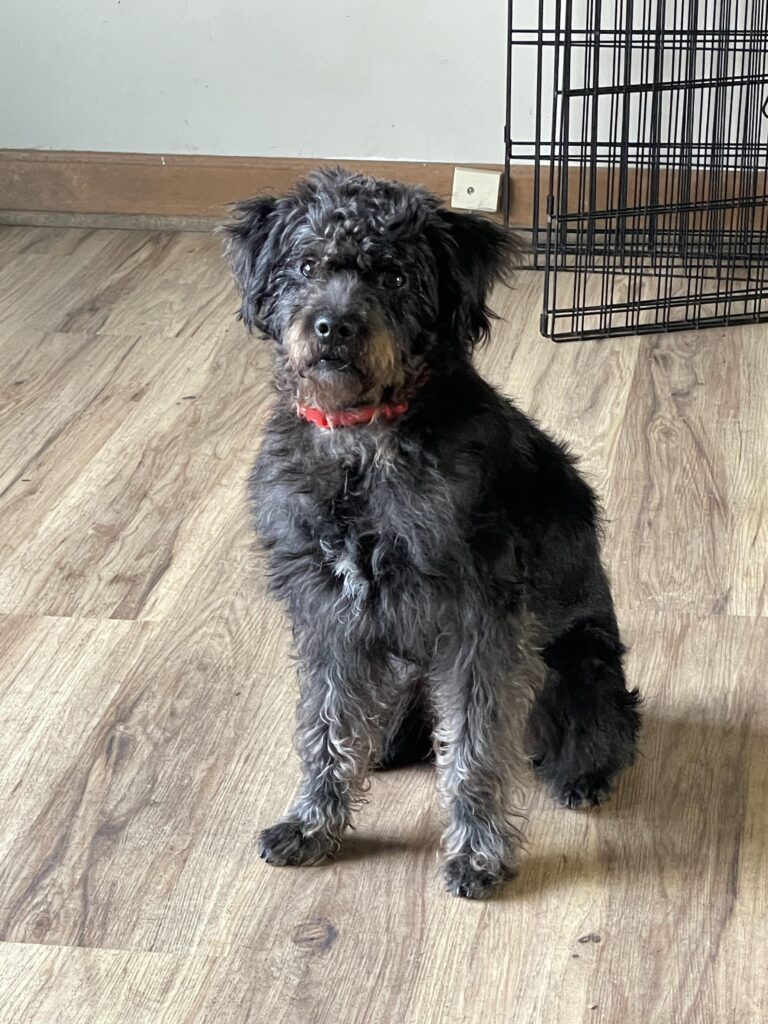 Additional Information
Male
Short Coat
Medium Coat
Spay/Neuter
House Trained
Vaccinations Current
Okay With Small Children
Dog Friendly
Cat Friendly
More About JACK
JACK – You will fall in love with Jack if you're looking for a fun-loving, playful and curious little guy! Jack is about 8 months old and is a poodle/yorkie/jack Russell terrier mix!
His hobbies are you, you, you and you. So many things to do with you including play with you, walk with you, supervise you, help you, go on car rides with you and the list goes on! Don't think he's clingy though. His foster family has done a great job with crate training, creating calm space and time for him, some basic commands and potty training. He is even learning to settle nicely with some big calm dogs as his mentors. Being as attentive as he is, he is highly trainable.
He has great manners around kiddos. He's playful, gentle and loves to engage in any kind of play. Jack loves balls and all kinds of toys. He's good on a leash, recall is good and has displays good house manners for a puppy!
Jack's perfect world would include a family focused on having fun indoors and outdoors. He will relish being included in your daily routines. He would love field trips in the car, walks around town, or maybe a hike with the backpack ready. He would love to keep his mind busy with toys and games that will engage his mind. A mini obstacle course in your home would be right up his ally!
This little man is going to be the life of any party. He will be the entertainer to make you and everyone laugh. He will be that companion by your side as you go through your daily routines and that little one that can easily accompany you on your family trips. Maybe even an entertainer for the office or workplace!
He currently has a non-shedding curly coat, but that also comes with regular grooming so be prepared to include that in your budget for him.
Jack is an all around fun guy that is prime to join a family ready to teach him the necessary life skills he will need as he travels through life as that well mannered companion we know he can be with his coach by his side.
Jack is being fostered in St. Albans, VT
Please submit an application here which will be forwarded to his foster family to be in touch.
https://longtraildogs.org/adoption-application/