Recently Adopted Dogs
These dogs have now found their forever homes. We have hundreds of wonderful adoption stories.
For more adoption stories, follow us on Facebook!
See All Dogs Available for Adoption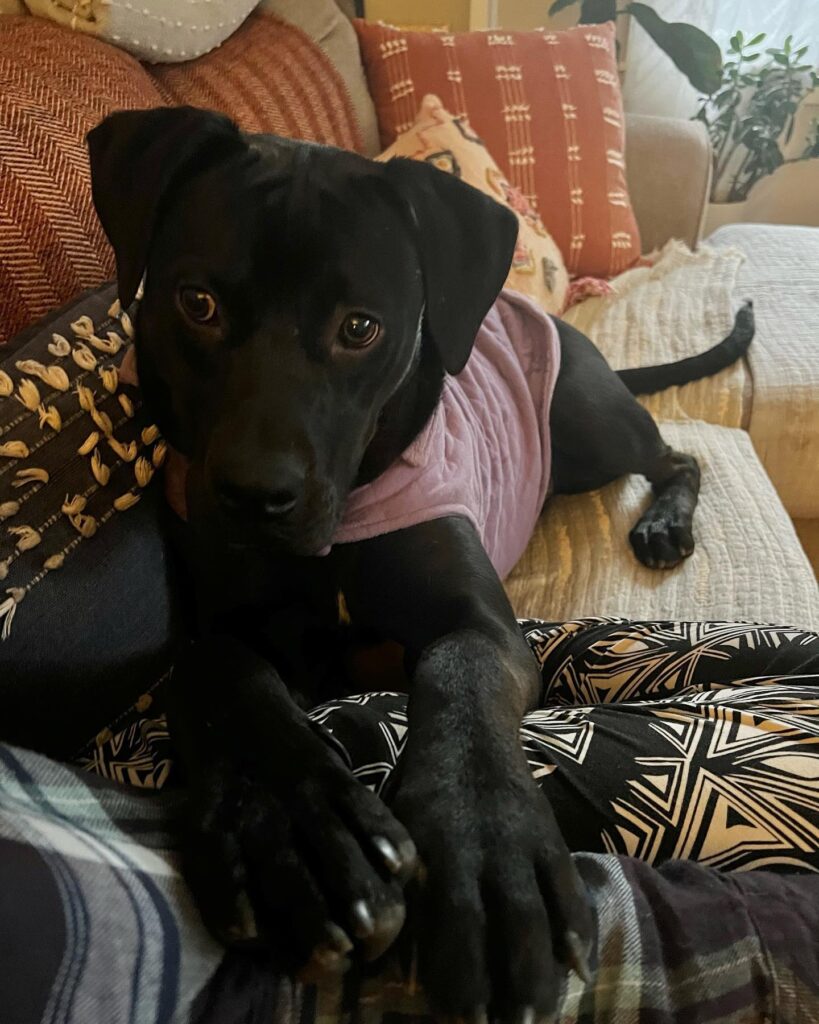 Additional Information
Female
Short Coat
Spay/Neuter
House Trained
Vaccinations Current
Okay With Small Children
Dog Friendly
Cat Friendly
More About LAVENDER
LAVENDER! We have a very lovely, gentle and dainty gal named Lavender who has proven she can join many types of family including ones with other respectful, playful dogs, kiddos, cats and a fun set of parents.
This girl has endless affection to give, will cuddle up close and keep you warm on those chilly nights. She has earned free roam in the home with her foster family and loves sleeping in the human bed, but also can sleep in her own comfy bed close by. She's a go with the flow girl, ready to go on a car ride, a hiking adventure, a trip to the park, or a ballgame.
We'd say she's medium energy, loves to be included in the daily activities whatever they may be. She would also be a great office dog who can relax in between an outing or two. She caught on to the daily rhythms of her foster family quickly and enjoys routine. Lavender is responsive, attentive, affectionate, and respectful with other dogs and people.
We would describe her as the prefect "hearth" dog who will be happy to hang out in the comforts of a cozy home with her family, patiently waiting for the exciting outings to create those special memories.
Lavender is about 2 years young, and a nice size at 45 pounds. She has learned her basic manners, enjoys hiking with her foster mom, good on the leash and off leash. She's met kiddos of different ages and is very patient, kind and gentle. She's appropriately cautious when meeting new people, which makes her a great "neutral" dog without over excited greetings.
This black beauty is going to be a fabulous addition to a family who has been on the search for that perfect "family dog".
She is being fostered in Essex Junction, VT
https://longtraildogs.org/adoption-application/