Recently Adopted Dogs
These dogs have now found their forever homes. We have hundreds of wonderful adoption stories.
For more adoption stories, follow us on Facebook!
See All Dogs Available for Adoption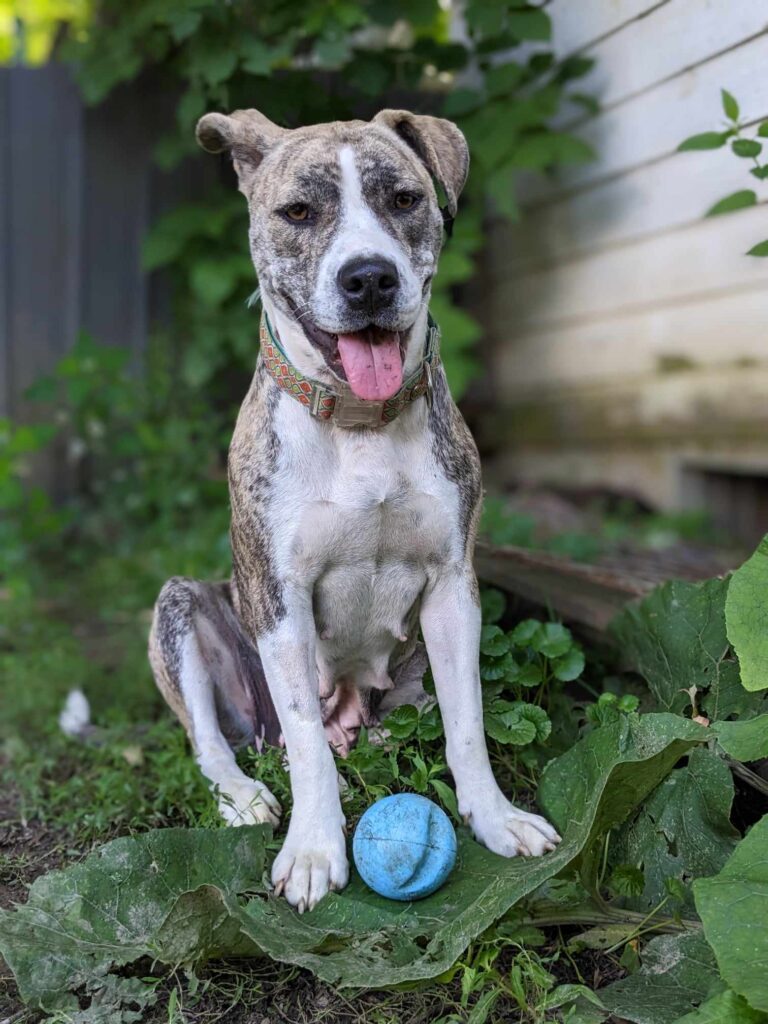 Additional Information
Female
Short Coat
Spay/Neuter
House Trained
Vaccinations Current
Okay With Small Children
Dog Friendly
More About CHERRY
Mama Cherry! After raising some really nice pups who have all found wonderful homes, Cherry is now ready and deserving to find a wonderful family of her own. She is now at a nice healthy weight and now spayed.
Her age is guesstimated to be around 2 years old. She currently lives with 3 other large dogs and gets along well with all of them. Cherry has excellent manners in the home, she's not a barker, housebroken and has loved the freedom of a fenced in area.
Cherry is a kind, a little bit reserved lady, not needing to be in the spotlight, but certainly loves kind attention. She can make herself at home in many types of families and lifestyles. She's good with the kiddos of the neighborhood who helped raise her pups and still come by for some playtime.
She's going to make a great in-home companion and will impress you with her indoor behavior. She can be a couch potato master cuddler on a rainy day or join you for a nice walk on a sunny day. She has good leash manners, in no hurry to go anywhere while on a leash and would simply enjoy the outdoor experience itself.
Chery would love to have another happy, balanced canine friend her size of larger. She loves to romp around with her canine foster siblings, play ball, chase toys, or have a fun mild wrestling match. Dog Savvy kitties would be okay, but kitties that run would be way too much fun for her to chase.
If you are looking for a mild mannered, go with the flow kinda gal and can give her some freedom's outside and a comfy couch inside both paired with family love, this 49 pound ex-mama is ready to take on that position.
Cherry is being fostered in Orwell, VT. Applications will be sent to her foster mom to be in touch.
https://longtraildogs.org/adoption-application/