Recently Adopted Dogs
These dogs have now found their forever homes. We have hundreds of wonderful adoption stories.
For more adoption stories, follow us on Facebook!
See All Dogs Available for Adoption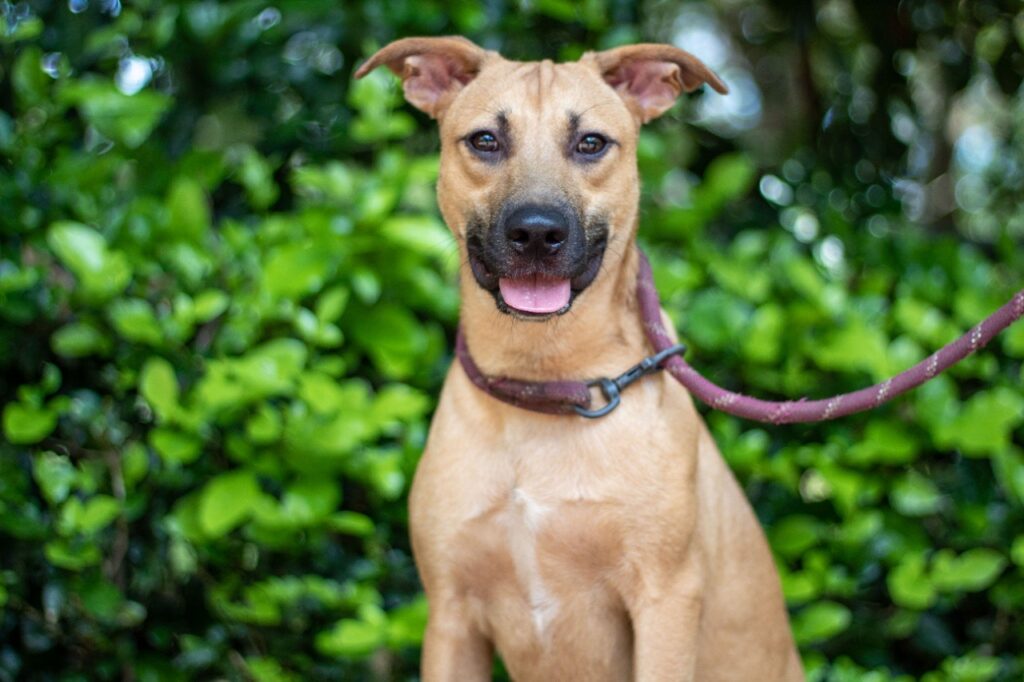 Additional Information
Male
Short Coat
Spay/Neuter
House Trained
Vaccinations Current
Dog Friendly
Cat Friendly
More About OSSO
We have a very sweet man named OSSO who grew up in a shelter in Costa Rica. A lovely person met Osso in one of our partner shelters reached out to us and saw just how special this boy is. This person sponsored all of Osso's vetting, neuter, vaccines, heartworm testing, etc… and even sponsored his trip to Vermont via plane.
We're so happy to now be part of his journey and will be on the hunt for his ideal family. Osso is now 1 ½ years old. He's about 35 pounds and very tender hearted. He lived most of his life outdoors, so he's getting used to the indoors. Notwithstanding not having lived indoors, he is housebroken and has good manners.
Outdoors, Osso is more confident and brave. He loves going on hikes, is really great off leash and has excellent recall. He is appropriately cautious around new people, but with gentle coaxing he will come and engage. He's learning what toys and is starting to have fun playing games with his foster mom outdoors.
OSSO would do well with a family that has some experience in building confidence. We also think he would enjoy having another confident dog or two to be his mentor(s). He also was very kind when meeting kitties. He will thrive in a country environment where he has lots of access to the outdoors, other dogs to play with and a family that can give him the time, patience and enjoy watching a lovely boy like Osso become a more confident happy pup. Osso, is a very sweet guy with no aggression, just needs some extra time to absorb his new world.
If you enjoy working with the shy type and watching the hurdles they jump over as they become more confident, Osso's your gentleman. These dogs are the most rewarding to work with and when they bond, they bond hard. Osso, no doubt will be a special friend to the family that sees how big his heart really is.
This handsome Costa Rican Ziguate (super mutt!) is being fostered in Stowe, VT.
Please submit application here.
https://longtraildogs.org/adoption-application/