Recently Adopted Dogs
These dogs have now found their forever homes. We have hundreds of wonderful adoption stories.
For more adoption stories, follow us on Facebook!
See All Dogs Available for Adoption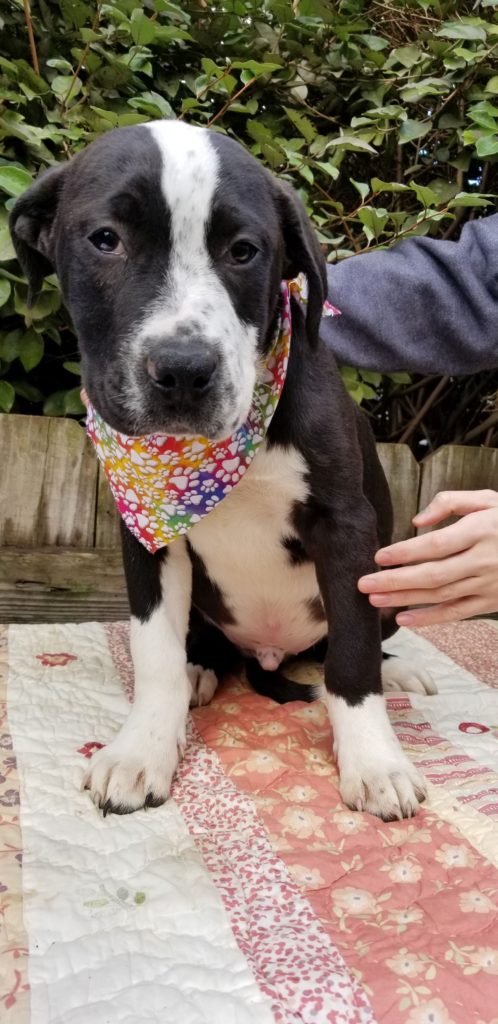 Additional Information
Male
Short Coat
Spay/Neuter
House Trained
Vaccinations Current
Okay With Small Children
Dog Friendly
Cat Friendly
More About Lare Bear
Hi Y'all I'm Larry! I also respond to Lare Bear, Bear Bear, or just puppy. I've taken a long time to come out of my shell at my foster home, I'm very shy. But now that I have, I'm playful, adorable, and very well behaved! I absolutely love my fellow dogs, I feel most comfortable around them so I'll do best in a house with another dog who can teach me the ropes and help build confidence. I've been to the dog park with my foster brother Reggie, what an amazing place! I licked every dog in the face! I love to play with humans or independently. I really like sleeping in and I have the bladder of a CHAMP. I've spent a lot of time with two little babies and a toddler, I'm very gentle with them. Lots of gentle face and hand licking. I really liked going for a tricycle ride with the toddler. One time it was really cold out and I snuggled with the toddler in his stroller, he said nice things to me during the walk, I like that toddler. I would fit right into a home with children who are gentle and kind and who would love a good snuggle partner. I'm a lab mix, 4-5 months old, 27 lbs of pure love to give!