Recently Adopted Dogs
These dogs have now found their forever homes. We have hundreds of wonderful adoption stories.
For more adoption stories, follow us on Facebook!
See All Dogs Available for Adoption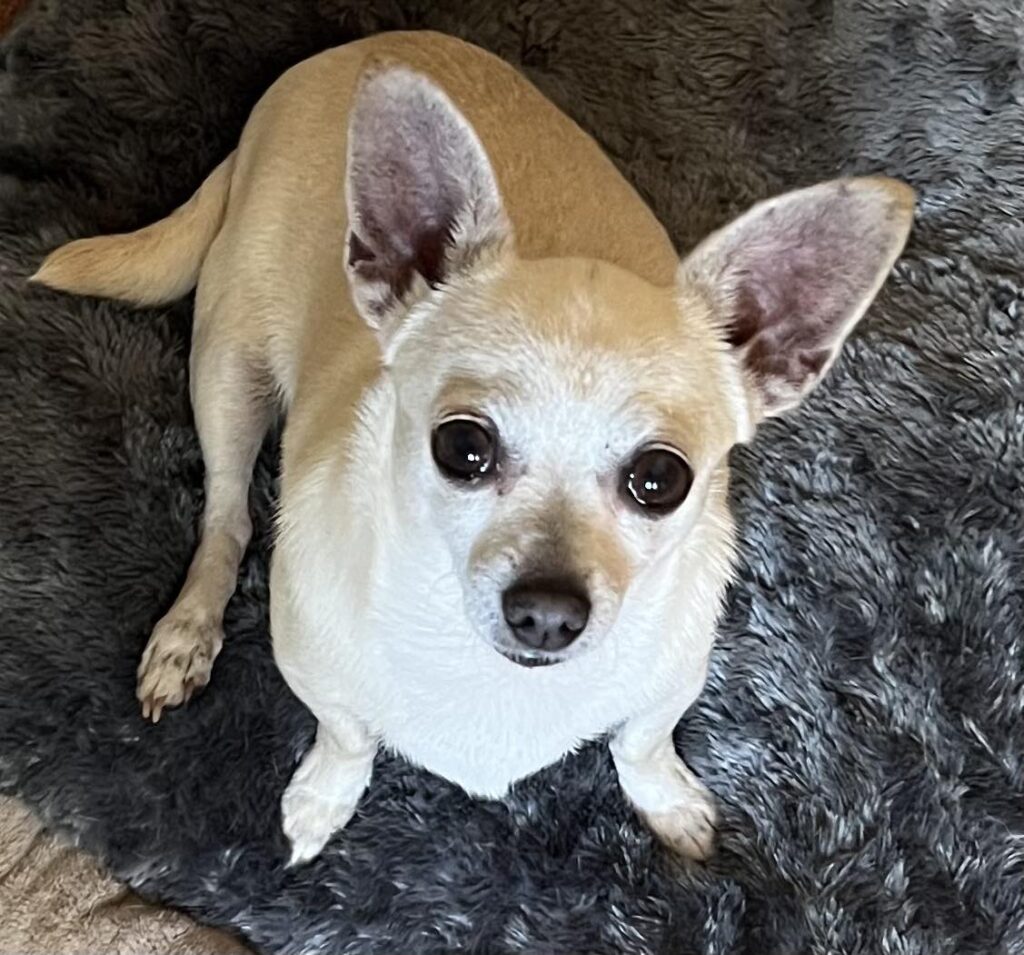 Additional Information
Female
Short Coat
Spay/Neuter
House Trained
Vaccinations Current
Dog Friendly
Cat Friendly
More About POMPAY
We are now on the lookout for approved adopters to give Little Miss Petite POMPAY a warm lap and a lifelong commitment of a little partner by your side. Pompay is about 2 years old and under 10 pounds. She lives every day to be with her people. She is kind, she is gentle, and she is affectionate. She is indifferent with other dogs, really loves people and good with kiddos.
Pompay was found with a broken pelvis and nobody came forward to claim her. It took some time, but Pompay is now recovered, adapted to her newly formed hips and gets around without problems or pain and now has a cute little hitch in her step. She is very good on a leash for sniffari time, she's great in the car. Pompay enjoys going to the office with her foster dad, always ready to stand by your computer, or keeping your lap warm.
We are looking for her ideal home which would be a family or person that really wants a little sidekick to accompany them with their daily activities. Pompay is the happiest when she's with her people and even happier to be in a marathon cuddle session including full on belly rubs.
Pompay is good with house manners, she's quiet and just enjoys being present with her people.
This adorable little girl is going to be the perfect little full time companion. She does not need a lot of energy outlet, she's a low energy kinda gal who would be content with a few sniffari walks as part of her daily routine.
Pompay is being fostered in Morrisville, VT and she'll be waiting to meet you there!
Please submit an application at this link. https://longtraildogs.org/adoption-application/
Once received, it will be forwarded to her foster mom to be in touch!