Recently Adopted Dogs
These dogs have now found their forever homes. We have hundreds of wonderful adoption stories.
For more adoption stories, follow us on Facebook!
See All Dogs Available for Adoption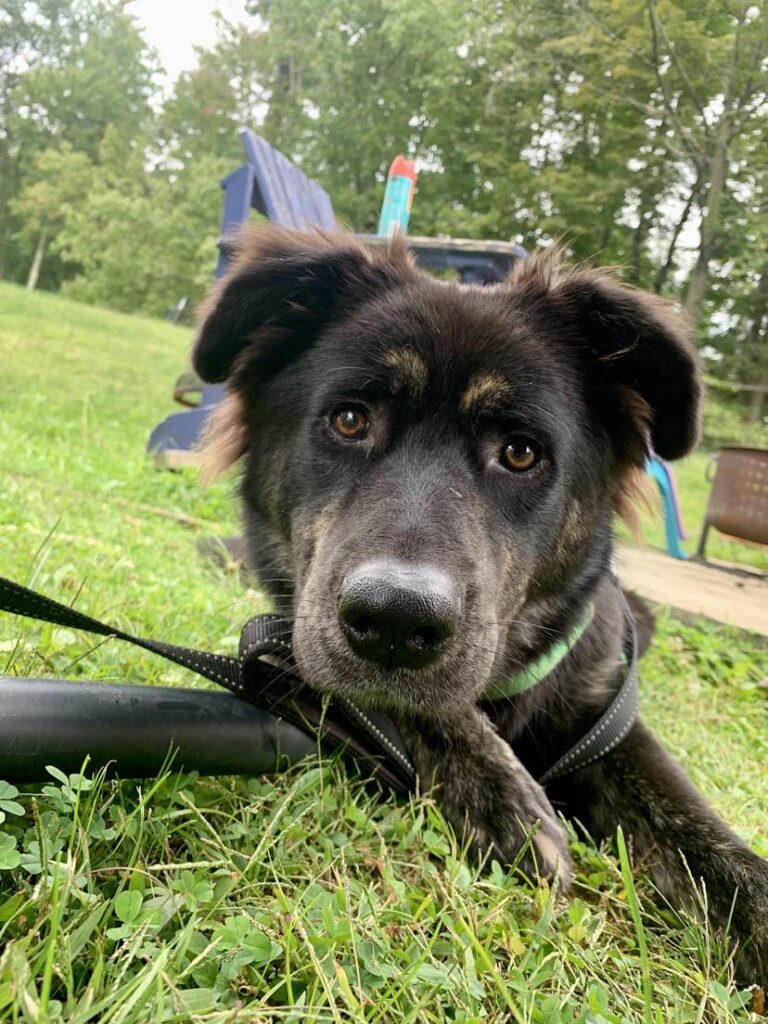 Additional Information
Female
Medium Coat
Spay/Neuter
House Trained
Vaccinations Current
Okay With Small Children
Dog Friendly
Cat Friendly
More About OH! SUSANNA
Our sweet SUSANNA is now available to start her journey with her own family! This lovely lady came off transport ready to start her new chapter! She easily and eagerly made herself comfortable with her foster family which includes 2 other canine friends, feline friends, and lots of visiting kiddos! Susanna loves everyone equally as much. She's tentative and respectful around kiddos, matches playstyles of the other pups, and is gently trying to make friends with the feline residents.
Susanna is crate trained, house trained, decent on the leash and working on recall. She loves to join in car rides, whether it be going on errands, picking up kiddos, or an outdoor adventure! Susanna is a team player at heart (people or dogs). She is attentive, she loves to learn and with her extroverted spirit, she makes friends easily with both four legged and two!
Susanna would be ideal for a canine-loving, adventure-seeking, outdoorsy family. Another playful doggo would also be a bonus for some romp around time, a good game of tug-war, or ball games! In-between those fun activities, Susanna is also up for any kind of belly rubbing session or snuggle up cuddle sessions on the couch. Her foster mom describes her as medium energy, a perfect balance!
Susanna is about 2 years old, 45ish pounds and being fostered in Jericho, VT
Send in an application for his lovely lady and her foster mom will be in touch!
https://longtraildogs.org/adoption-application/