Recently Adopted Dogs
These dogs have now found their forever homes. We have hundreds of wonderful adoption stories.
For more adoption stories, follow us on Facebook!
See All Dogs Available for Adoption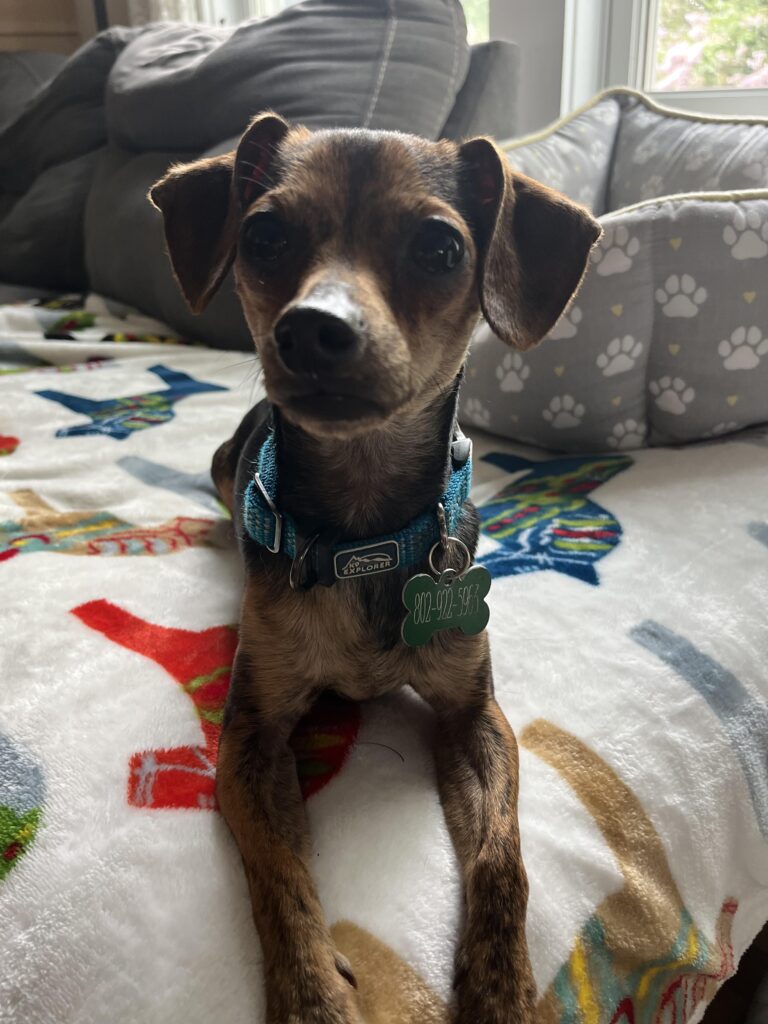 Additional Information
Male
Short Coat
Spay/Neuter
House Trained
Vaccinations Current
Okay With Small Children
Dog Friendly
More About UZZIE
Little Seven-pound UZZIE is now available to join his forever family!
His foster family has enjoyed teaching him important life skills for a little tyke! He is crate trained, has good potty manners, and loves to be social with both two legged and four legged friends alike! He would have fun with another canine friend in the home or have equal amounts of fun with a person/family to accompany in the daily routines/activities.
UZZIE is engaging, fun-loving and curious with family and friends and is happy to be the center of attention.
Seven pounds makes him highly portable, easy to care for and he makes it simple to fulfill his needs… just love on him, play with him, and snuggle him (and repeat) and he's a happy camper! Talk about camping… he'd love to join you on those trips, co-pilot or backseat driver, he's an excellent passenger.
Uzzie is a smart, fun little guy. He is intuitive with a huge personality. Home is where the heart is for Uzzie. His perfect world is one of comfort, safety, familiarity and mostly having fun with his person. He was designed to be happy spending most of his time indoors with his loved ones and a life of luxury.
He does like his daily walks and has good leash manners. He would be a good walking partner for those daily walks around the neighborhood or a country road.
Having Uzzie in your life will be like a romantic comedy with you and he cast as the stars. A balance of sentimental and ridiculous.
Get the new memory book out if Uzzie is going to join your world... there will be many to share as you journey through life together. Uzzie is about 7-8 months of age and has a lifetime of companionship to offer.
Kitties would not appreciate little Uzzie's enthusiasm.
Uzzie requires a secure fenced in yard.
Uzzie should not be left alone for more than 4-5 hours per day.
Uzzie is being fostered in Morrisville, VT
Application link here: https://longtraildogs.org/adoption-application/