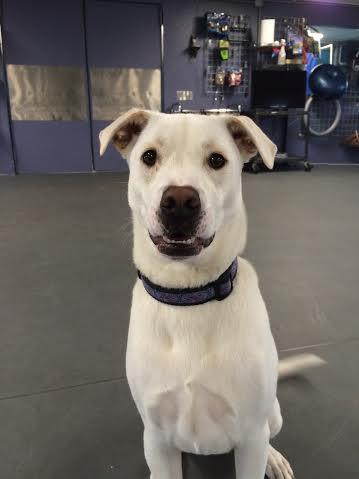 Mitzie is a stunning, happy, friendly and confident young lab mix. She has been in a home for the past few months learning all of her basic manners. She is housebroken, great off leash, crate trained and knows the basic commands. At 9 mos old she is at 50 pounds. She loves to hike, romp in the water and be the co-pilot on errands.
She has lived with other dogs, but would thrive in a home without competion and with an owner that could give her undivided attention, enough exercise and continue with building her good manners foundation. She currently is waiting and hoping for a family of her own while being boarded in a kennel. She is working with one of our supporting trainers to enhance her current skills and build some new ones!
She plays well in doggie daycare and is very friendly and engaging. She is working on her leash skills and her recall.
MORE ABOUT MITZIE
Breed: Labrador Retriever Mix
Young female
House trained
Spayed
Current on vaccinations
Primary color: White or cream
Short coat
ADOPT ME