Meet Our Dogs & Cats
Every dog and cat deserves its day! Meet the pets that we currently have for adoption!
If you are interested in adopting a dog, please complete our Canine adoption application.
If you are interested in adopting a cat, please complete our Feline adoption application.
If you have any questions, please feel free to email us.
See All Dogs Available for Adoption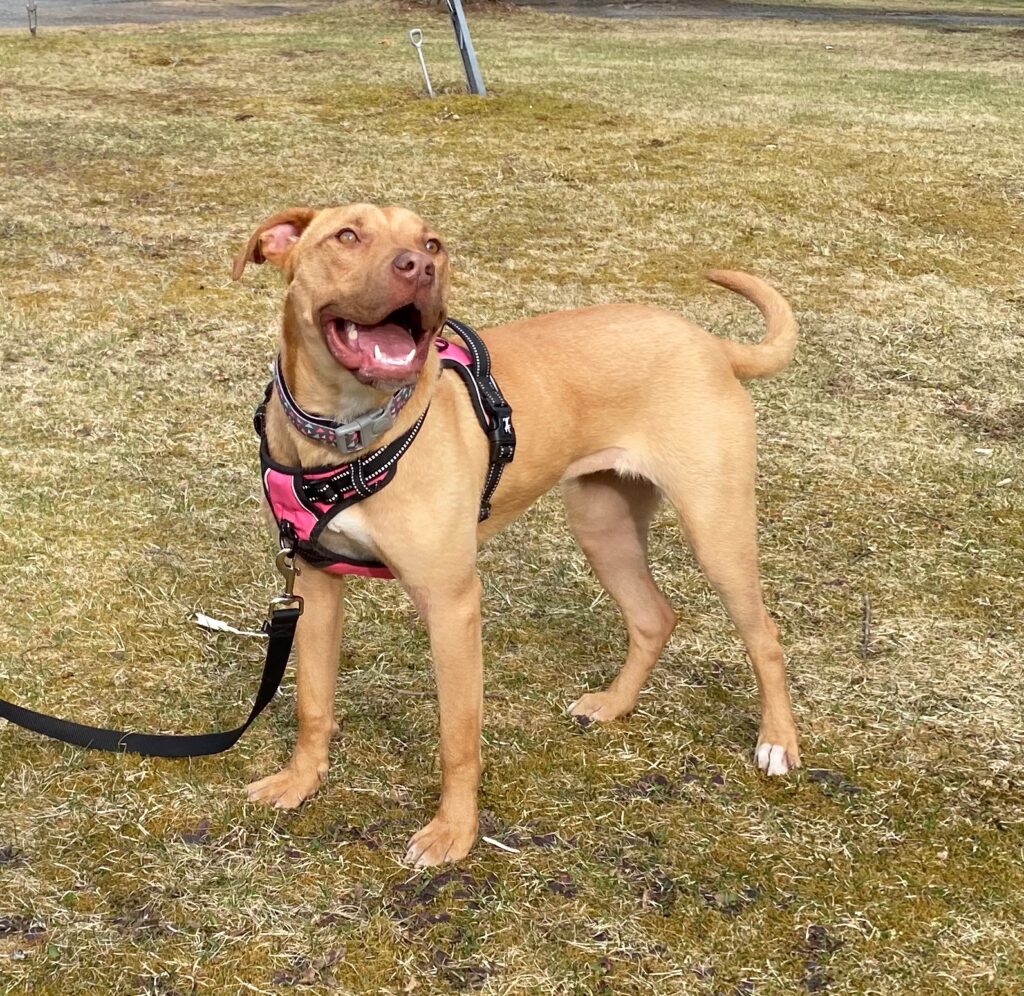 Additional Information
Female
Short Coat
Spay/Neuter
House Trained
Vaccinations Current
Okay With Small Children
Dog Friendly
Cat Friendly
More About Maisy
Maisy was rescued from a shelter in South Carolina and adopted by a family in Vermont earlier this summer. Maisy's family has made the difficult decision to search for a more suitable home for her, an active family that is a better match for a higher energy young dog. Maisy loves going for walks, hikes, car rides, playing fetch, frisbee and anything that involves running around. She is unsure about bodies of water but will step her feet in. Maisy is a quick learner and highly trainable with successful completion of a level one life skills training class where she developed a lot of great skills. She knows sit, give paw, stay, leave it, come, and is working on heal. Maisy is incredibly people motivated, and absolutely loves snuggling at night and hugs.
Maisy would be happiest in a home that is able to provide her with consistent activities to not only meet her physical needs but also put her brain to work! Maisy would be fine in a single dog home, but would enjoy play dates with other dogs that appreciate her energy. She did well in play groups at the shelter so she might enjoy some time at doggy day care, enrichment toys, a jogging companion, games, a training class to further her obedience skills, or maybe you are into a dog sport. Maisy would be up for it all...her potential is endless!
Maisy is approximately 1 year old, a nice size at 42 lbs, housebroken and crate trained. She has experience around children and is good with cats, although she does not like to share her food bowl with other pets. She is likely a mix of Retriever/Terrier. If you think you are a good match for Maisy, please start by applying here
http://longtraildogs.org/adoption-application/ e-mail lisa@longtraildogs.org