Recently Adopted Dogs
These dogs have now found their forever homes. We have hundreds of wonderful adoption stories.
For more adoption stories, follow us on Facebook!
See All Dogs Available for Adoption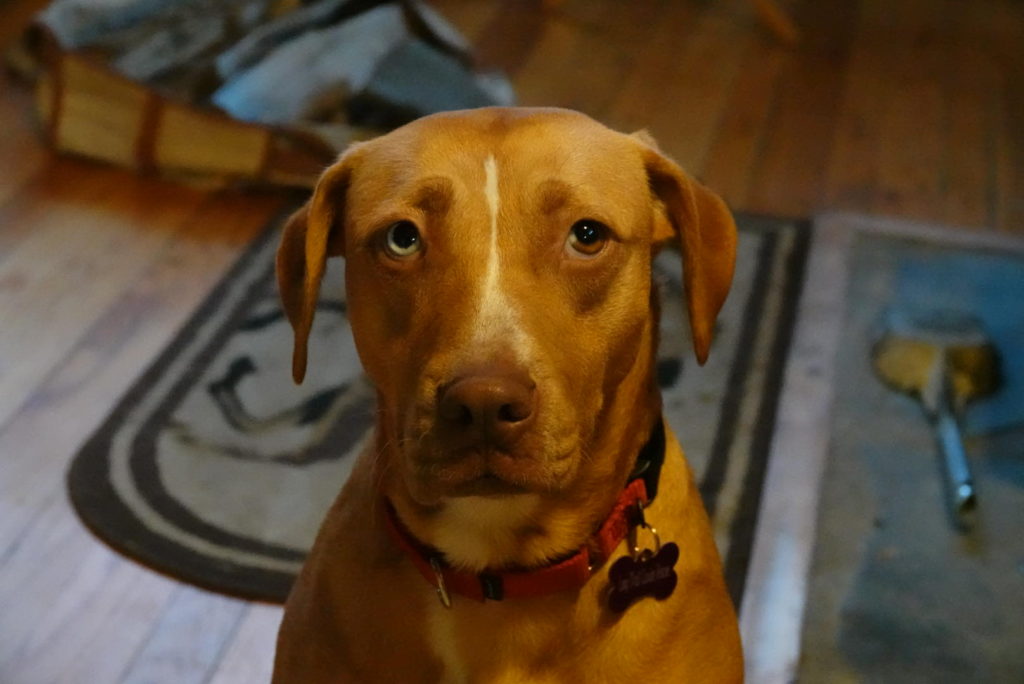 Additional Information
Female
Short Coat
Spay/Neuter
House Trained
Vaccinations Current
Dog Friendly
Cat Friendly
More About SYDNEY
Sweet SYDNEY has completed her heartworm treatment and is now ready for her furever family!
Our sweet, sensitive golden girl of about 37 pounds is a little shy at first, dipping her feet to test the waters kinda gal, but once she warms up she shows off the best wiggles and waggles and incites you to be her friend with her sweet demeanor, riveting eyes and comedic facial expressions. She guarantees to make you laugh with the cutest and funniest faces you'll ever see!
Sydney has done really well working on her leash manners and has enjoyed meeting all the other dogs that have come her way. She's a little shy when meeting some people but once she's sniffed them over, she's eager to be friends.
We would say that Syd is a medium energy pup (approximately 2 years old) and is equally happy sniffing around the yard as she is walking or running. She would enjoy a nice outing everyday to explore the outdoors, play with some canine friends or enjoy a good hike in the woods. She's had exposure to a barn cat and horses and got along fine with all of them. Sydney has not been around children, but she would likely be sweet with them if they are well mannered and respectful to her. Syd's favorite past time is with her humans and hanging out in front of the wood stove.
Syd's foster mom has also been teaching some basic skills and Syd now knows "sit" and "down" pretty well. She's still working on "wait" and "come" and "leave it" but she is eager to please so responds well to positive training. She's more distracted outside (all those smells!) but she's learning to make frequent eye contact with her foster mom, so she doesn't get too far off track.
Syd's furever family will want to continue to work with her on keeping all four paws on the floor. She doesn't generally jump on her human friends, but she does like to put her paws up on the kitchen counter in hopes of a payoff. Continued work on "wait" and "come" and "leave it" also would be useful skills for her to master.
Sydney ideal home would be one where someone will be home most of the time, one that has plenty of time to give adequate exercise/energy outlet, continue building basic skills and confidence skills. Another well balanced canine in the home could be a great mentor for her.
Sydney is being fostered in Essex, VT