Recently Adopted Dogs
These dogs have now found their forever homes. We have hundreds of wonderful adoption stories.
For more adoption stories, follow us on Facebook!
See All Dogs Available for Adoption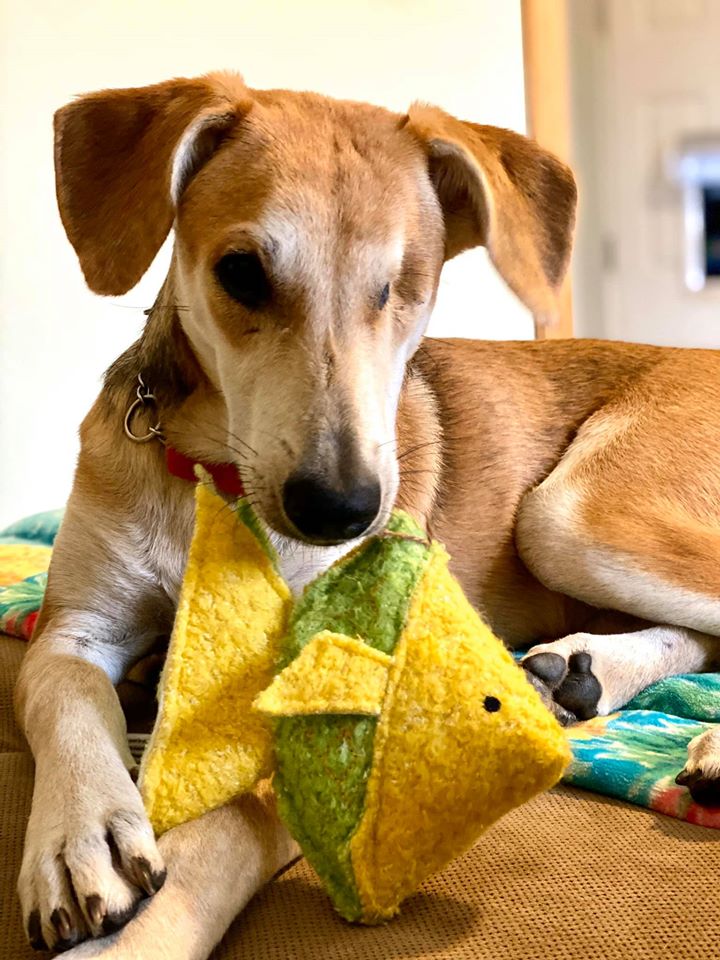 Additional Information
Female
Short Coat
Spay/Neuter
House Trained
Vaccinations Current
Dog Friendly
Cat Friendly
More About RUBY
Now Available: RUBY!
Ruby is our 10 month old mixed breed pup from our Partner Rescue in Costa Rica. Ruby was found as a young pup, either abandoned or left on the beach with an injured eye. Thankfully, one of our passionate volunteers took Ruby and her siblings off the beach and provided a temporary home for them and giving them the love, nutrition and vet care they needed.
Ruby's eye was beyond treatment and the best thing that could be done for Ruby was to remove her eye. She was a trooper through surgery and has fully recovered. Ruby's luck again changed when one of our flight angels visited Costa Rica and offered Ruby a ride back to Vermont so we can find her a family of her own here!
Ruby has spread her wings with her foster family in Rutland, VT and is now ready to meet a forever family. She is a healthy, happy, joyful soul who is loving the Vermont life. She lives with other dogs and kitties too and is respectful of them all. A home with another canine companion would help her continue to build her confidence skills and give her a friend/playmate as well! She would also be great with respectful kiddos!
Ruby is a good size of about 30 pounds, almost full grown. She is loving, playful, active, smart, eager to please and has been working on her house-manners as well as outdoor manners. She has excelled with both on leash and off leash skills; she knows how to sit and even use a doggie door. She loves toys and treats and is a quick learner.
Ruby's ideal family would be a semi-active one that loves the outdoors. Ruby loves outdoor excursions where she can run and explore and show off her zoomies. She would appreciate a family that is home more often than not, and be able to join in all the family activities.