Recently Adopted Dogs
These dogs have now found their forever homes. We have hundreds of wonderful adoption stories.
For more adoption stories, follow us on Facebook!
See All Dogs Available for Adoption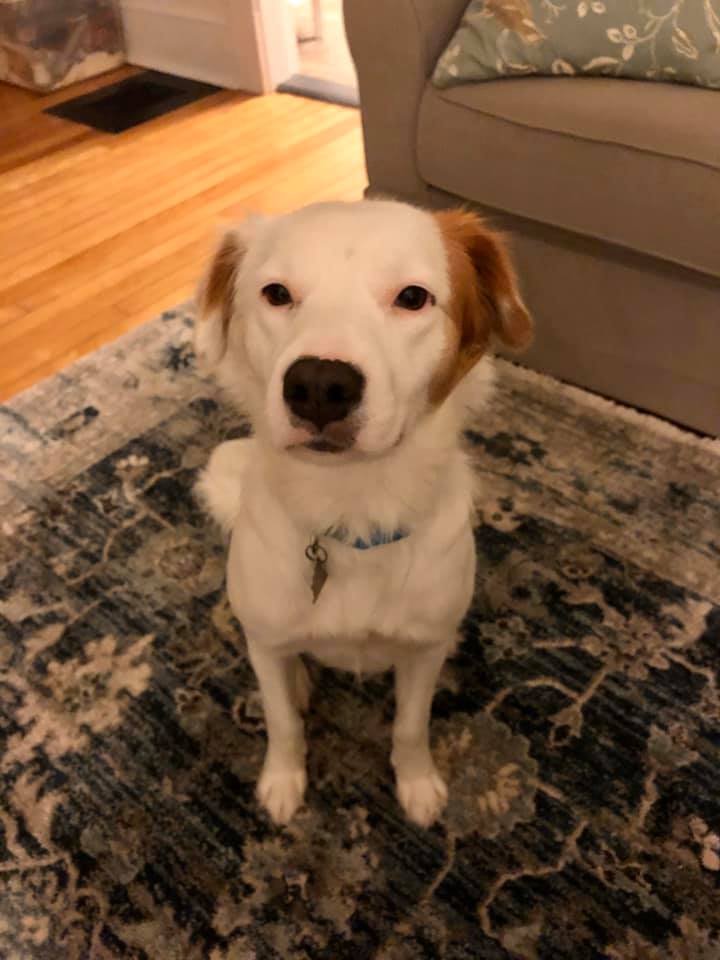 Additional Information
Female
Medium Coat
Spay/Neuter
House Trained
Vaccinations Current
Dog Friendly
Cat Friendly
More About Maisey (formerly Tiffany)
Our beautiful girl Maisey is searching for a special home as she can be fearful in new situations, with strangers and unfamiliar noises that sometimes will scare her. Maisey is very friendly and affectionate with the people she trusts and would make a great pal and playmate for another confident dog, one she could learn from and find comfort in when she is feeling anxious and unsure of herself. She is also friendly with cats and even kittens. Maisey would do best in a quieter, kid-free home, where she can relax and settle into a more predictable routine. She is not high energy, but more of a laid back girl who enjoys daily walks and is learning to play fetch.
Maisey also likes to go to work with her foster Mom and is content to sleep in a quiet office and enjoys the attention and snuggles from co-workers. She and her foster Mom are working with a trainer and learning all kinds of great ways to help her to feel safe, how to give her enough space when introducing her to new situations and new people, and ways to build up her confidence so she is less reactive to unfamiliar people and noises that scare her. Maisey is very smart and attentive, she really enjoys clicker training and working for treats. She is searching for a family who will be patient and understanding of her needs, (maybe someone with experience with fearful dogs a plus), and willing to continue with a modification plan to help build her confidence so she can succeed in a new home. Spaniel mix; approx. 1 year old; 35lbs.