Recently Adopted Dogs
These dogs have now found their forever homes. We have hundreds of wonderful adoption stories.
For more adoption stories, follow us on Facebook!
See All Dogs Available for Adoption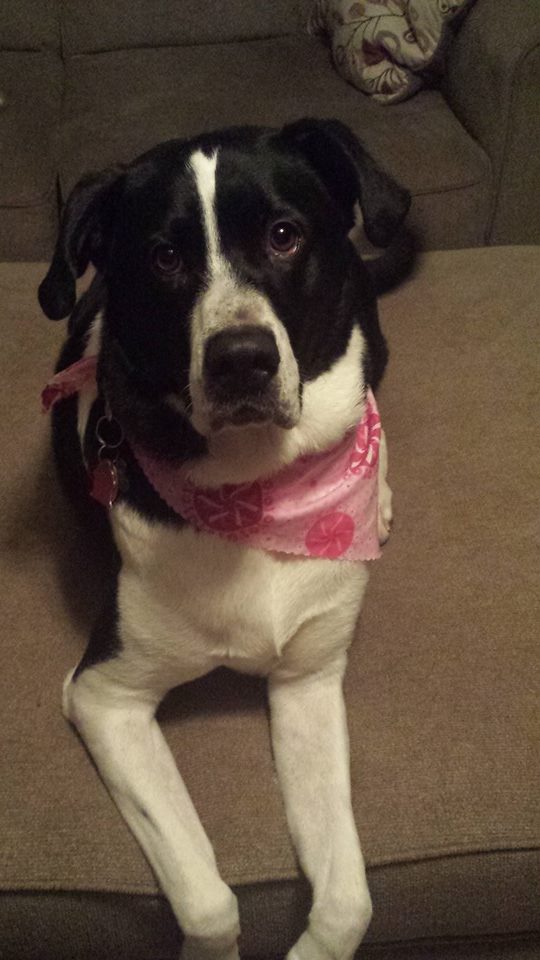 Additional Information
Male
Long Coat
Spay/Neuter
House Trained
Vaccinations Current
Dog Friendly
Cat Friendly
More About ROSCOE
Our Super Handsome boy ROSCOE has been surrendered to us by his owner who has had a change in her life that has resulted in the very difficult decision to find a new home for this lovely boy where he can once again be the special companion he was with her for so many years.
ROSCOE is approximately 7 years old. Best guess of breeds might include lab; Swiss Mountain Dog, Border Collie, or maybe Pyrenees. He is a big, solid boy at 85 pounds, but is a gentle soul. He is a bit on the reserved side with strangers but will engage once given time. He is a complete love bug, loyal friend, snuggler, an excellent greeter to his owners and a pleaser.
Roscoe has excellent leash skills and has enjoyed daily walks around the neighborhood , local parks or at the beach! He loves car rides and is an excellent co-pilot. He hasn't had much time off leash, but we think he would do well with some training. He is a people dog and although might sniff out a squirrel, he wouldn't roam far from home once a relationship has been established with his new owners.
Roscoe has lived with kitties and although would engage in a fun game of chase from time to time, he is respectful with them. He also enjoys the company of other canine friends. He plays well with them in the parks and has frequent friends of all sizes including little chihuahuas.
Rosco's ideal home would be with a family who enjoys the slower things in life, a moderately quiet home and family that would enjoy exploring the outdoors by day and quality couch time at night. Kiddos over 15 Roscoe would do well with.
He is being fostered in Sandown, NH.