Recently Adopted Dogs
These dogs have now found their forever homes. We have hundreds of wonderful adoption stories.
For more adoption stories, follow us on Facebook!
See All Dogs Available for Adoption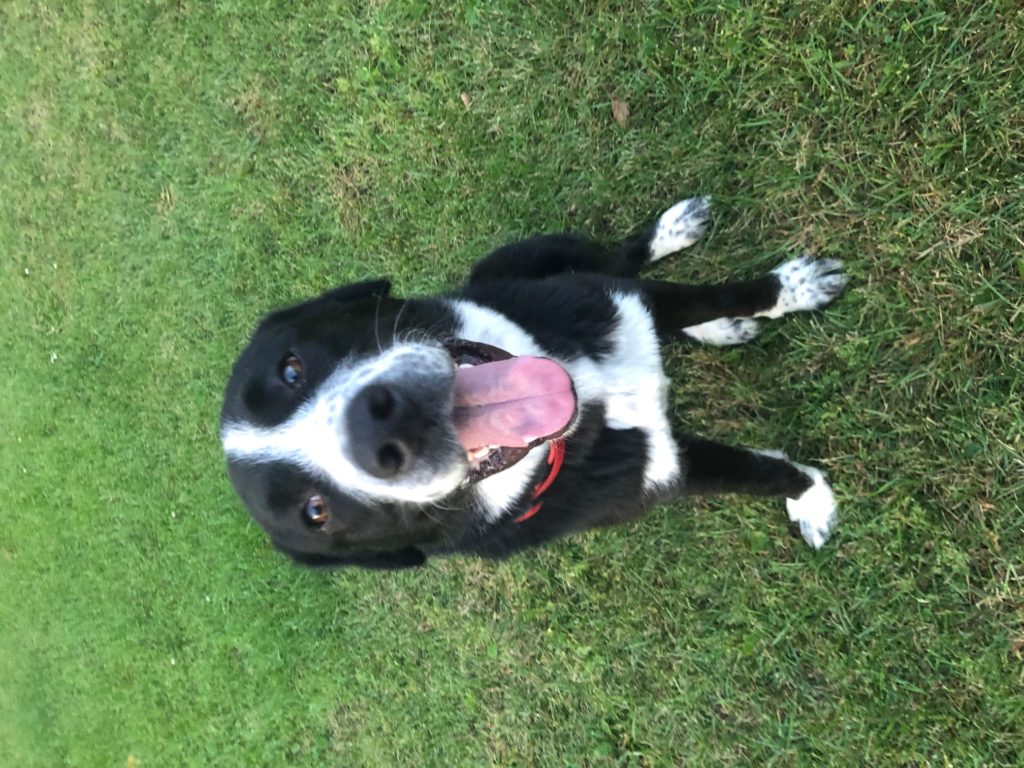 Additional Information
Female
Long Coat
Spay/Neuter
House Trained
Vaccinations Current
Dog Friendly
Cat Friendly
More About GIGI
GIGI! Ms. Gigi is our gentle giant mix of Great Pyrenees/Border Collie! She is approximately 2 years old and full grown at 75 pounds. Gigi, like so many others, came from a Southern shelter (Alabama) as a Stray, after nobody came to claim her.
Gigi is now in North Ferrisburgh, Vermont where she joined a family hoping to be a good companion for their other dog, however despite her playful nature, and good manners, the family have come to the realization that their current dog would be happier without a 2nd pup in the home.
Gigi is a sweetheart. She loves people and kiddos! She engages all with equal opportunity for pets and belly rubs. Despite her size, she has learned pretty good manners during her stay with the family. Gigi is playful, goofy and truly enjoys the outdoors including the water! She has earned free range of the home when left alone and has not been destructive in any way. Surprisingly at her size, she isn't even a counter surfer!
Gigi I also very smart and food motivated, ready to learn new skills and even some new tricks! Gigi lives with a kitty and although interested, has learned to respect her space.
Gigi's ideal home would be one where the family is around more often than not, have time and space to give her some good outdoor adventures and of course, continue with building her skills. Gigi is okay on leash, but could use some consistent leash work, especially when critters cross her path. A large open (safe) area for her to run and explore would be heaven for her. The butterflies, bees and small flying things can keep her occupied for hours!
Gigi is a large dog and would thrive in a home with a dog savvy family, ready to give some dedication in fine tuning Gigi's already great base of social and behavior skills. She would benefit from being an only dog for now, until her skills are at a level when another dog would not be a distraction from her learning. She would enjoy interaction with other dogs and would be fine with playgroups and/or qualified doggie-day cares/dog camps.
At the end of the day, Gigi is the best snuggler and is big enough to keep your entire body warm through the winter months! She will easily win your heart with her big freckled paws and wagging white-tipped tail and that sweet face.
Gigi also has had experience in going to work with the family in an office. She has made lots of friends with co-workers and they are always happy to oblige in some extra pets, treats or even an extra walk for her.