Recently Adopted Dogs
These dogs have now found their forever homes. We have hundreds of wonderful adoption stories.
For more adoption stories, follow us on Facebook!
See All Dogs Available for Adoption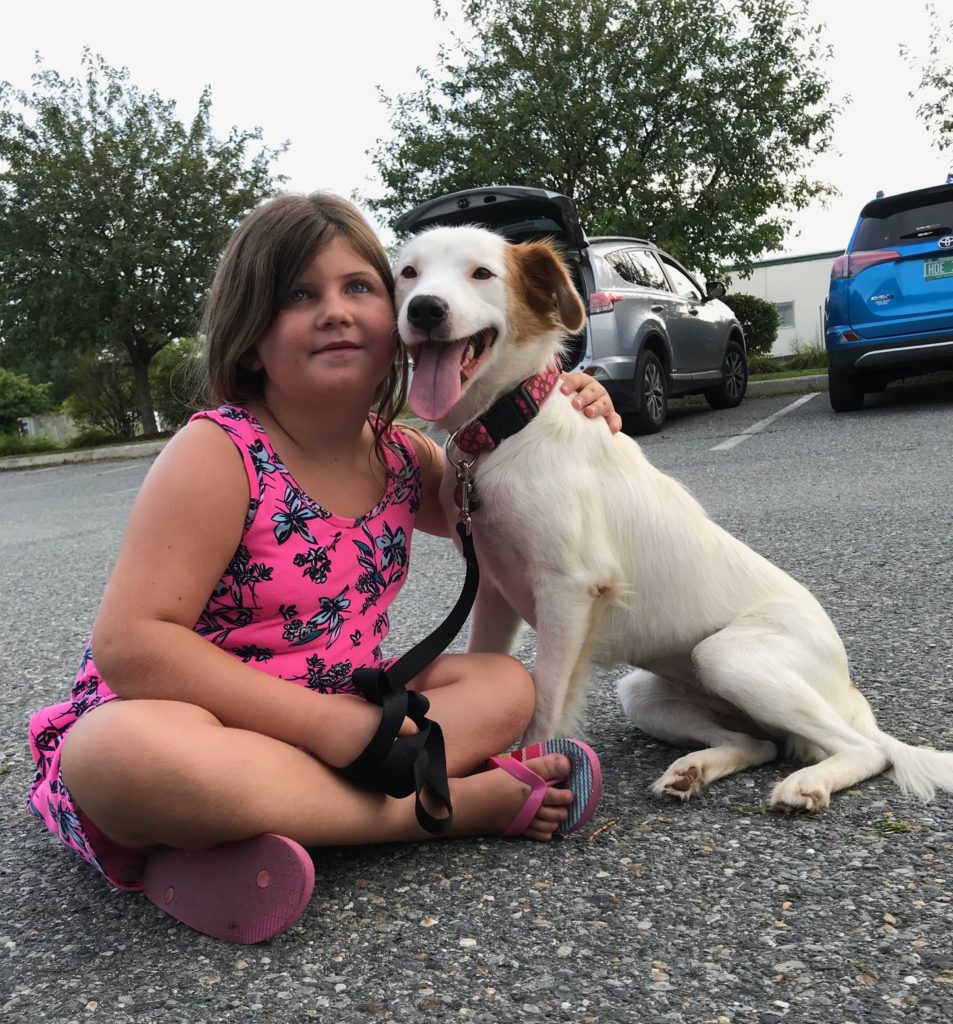 Additional Information
Female
Medium Coat
Spay/Neuter
House Trained
Vaccinations Current
Okay With Small Children
Dog Friendly
Cat Friendly
More About Tiffany
As you can see, Tiffany touched down in Vermont and instantly made a new best friend! A classic beauty and always smiling, it's a mystery how this sweet girl ended up homeless and on the streets of South Carolina to be picked up by animal control and brought to the shelter. Tiffany's foster Mom says some of her favorite things are playing with other dogs, she LOVES interacting with kids, wading in the water, and chewing on her pork roll. You can see her herding genes come out when she goes flat (while wiggling her rear) and tries to entice other dogs to romp and run and play with her. Friendly and affectionate, Tiffany is a great size and temperament for a family with children, dogs, cats, and even gentle with kittens. Tiffany goes to work with her foster Mom where everyone dotes on her, bringing her new toys and treats, and taking her out for walks on break. Tiffany is being fostered in Windsor, VT. Spaniel mix; 10 months old; 35lbs.