Recently Adopted Dogs
These dogs have now found their forever homes. We have hundreds of wonderful adoption stories.
For more adoption stories, follow us on Facebook!
See All Dogs Available for Adoption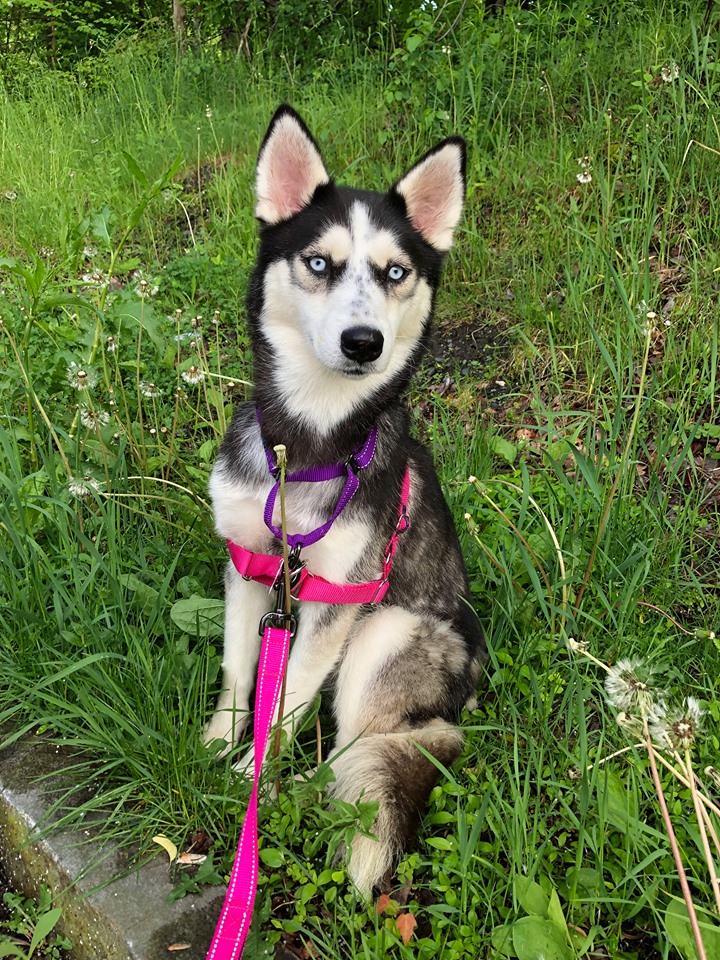 Additional Information
Female
Medium Coat
Spay/Neuter
House Trained
Vaccinations Current
Okay With Small Children
Dog Friendly
More About KAY
Meet KAY
KAY! Our beautiful husky arrived from our partner shelter after being surrendered by her owner for not being able to take the proper care of or have the time to give her and her sibling Drago needed. We were happy to offer them rescue in the Northern climate and promised to find them both wonderful families.
Drago will treated for heartworms and then be available for adoption, but sweet Kay is heartworm free and she can start her journey with a forever home as soon as we find her an ideal family!
Kay is just under a year and a petite frame for a husky at about 35-40 pounds. She has settled into home life with her foster family quite nicely! She learns quickly and loves to be with both canines and people. Kay is affectionate, a crowd greeter and pleaser. She is learning quickly her leash skills and has pretty good house manners as well including crate trained.
Kay's ideal family will have other canine friends. True to huskies, she will need to be part of a canine family as well as an integral part of a human family. A family that would enjoy a moderate active dog and include her in a daily exercise routine and weekend adventures. Kay also really enjoys respectful kiddos, so a family with kids would also be great in Kay's world. She is a very loving, playful, active girl and would enjoy playing games and having a variety of cool toys.
Kay's family should have plenty of time to spend with her, continue building on her skills and simply enjoy being together. Being left alone for more than 5 hours per day would not be a way Kay would like to spend her days.
Kay is smart, eager to learn, inquisitive about the world and enjoys being part of "family".
We have video to share with applicants. Kay is being fostered in Bernardston, MA