Recently Adopted Dogs
These dogs have now found their forever homes. We have hundreds of wonderful adoption stories.
For more adoption stories, follow us on Facebook!
See All Dogs Available for Adoption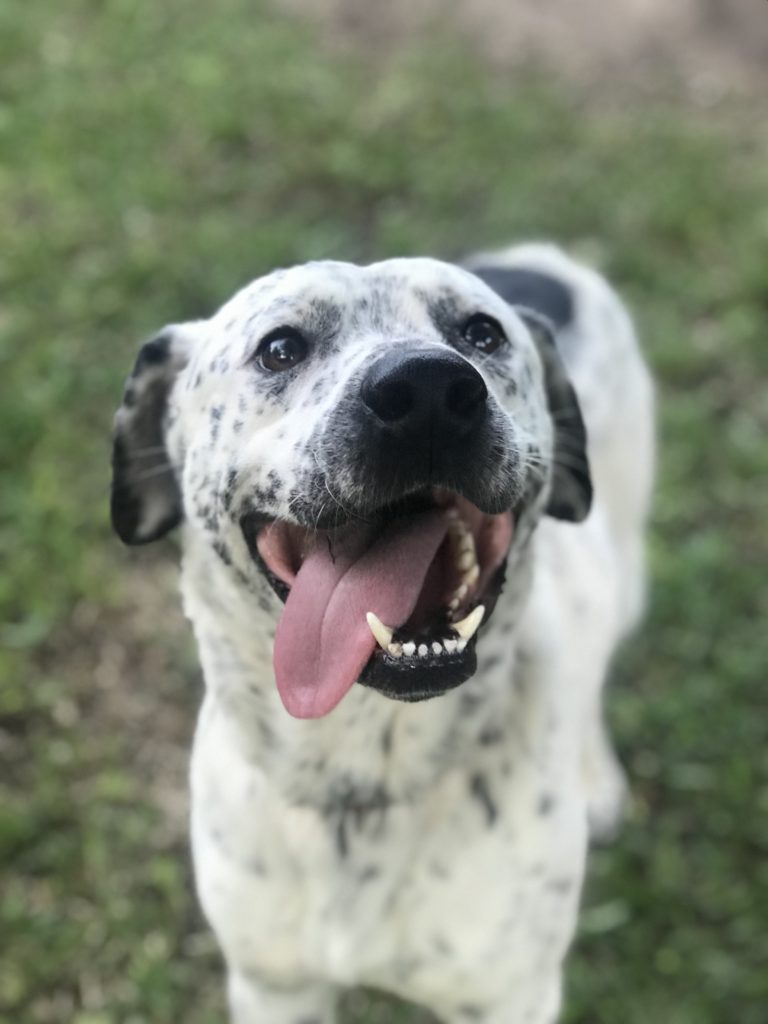 Additional Information
Male
Short Coat
Spay/Neuter
House Trained
Vaccinations Current
Dog Friendly
Cat Friendly
More About MARSHALL
Hi! My name is Marshall. People call me a handsome bullmatian from Fort Worth, TX. My foster mom pulled me from the really scary shelter and moved me all the way to New Hampshire! She tells me I'm a really good boy, but the first two years and eight months of my life weren't easy. The scary shelter guys found me on the streets, then I spent four months in a loud, dirty puppy jail known as the shelter.
This was a scary place for me and being behind bars made me terrified of people. They would walk by, stare in my kennel, I would cower and growl to prevent them from coming in, not realizing I was losing any chance I had in finding a home. After four months, my time was up and on that last day my foster mom saw me and for whatever her reason was, she picked me! That was my lucky day to break free of jail! I had no idea my life was about to get better!
My foster mom is kind, gentle and patient and within a few days I was able to shake off the shelter blues and start learning how to trust, love and be loved again. It's been a slow process, but a steady one and I'm enjoying being loyal canine companion!
Naturally, I'm still working on confidence and trust and I'm still a little afraid of crates, but I'm trying to work past all that. It sometimes takes me a while to warm up to humans, but if they give me time and space, I will gently engage when I'm ready.
Some of my favorite activities are walking, cuddling and playing with my toys! I have wonderful leash skills and I have to say I'm pretty athletic too! My foster mom is teaching me new tricks like sit and stay and I'm eager to learn even more! I'm really good with the "drop" word too, probably because I think some of my foster mom's things are toys and she uses that word a lot, especially when I take her pillows.
I'm okay with other dogs as long as they are respectful. Puppies and high energy dogs make me nervous so I would prefer a home where I can get all of the attention to myself, or one with another low-key, mellow canine friend. I've never met a kitty face to face, but I don't care to chase the strays in the neighborhood. Being with my foster mom is way better than chasing any kitties.
My ideal home would be with adults who like to enjoy the outdoors. A family that has routine, likes to be with their canine companion, continue to teach new skills and confidence, one with patience and understanding and one that will enjoy watching my wings spread. I am looking forward to putting my past behind me and look forward to a future and a family.